Oven Gloves At The Ready – It's Bake Off Time Again!
Yes, it's Tuesday again, which means it's Bake Off night. We're here with our fourth simple, pet-friendly recipe – and this week it's all about the cats. Trust us, they'll LOVE them!
Much like the show itself, each week our recipes have a theme, meaning that you can bake along in real time and join in with all the fun. And, this week is…
#DESSERTWEEK
Here's our easy dessert recipe that's sure to get your cat going! Once you've made it, take a picture with your cat, share the results on social media and make sure you tag us @tailstercom – we can't wait to see them!
On your marks, get set… BAKE!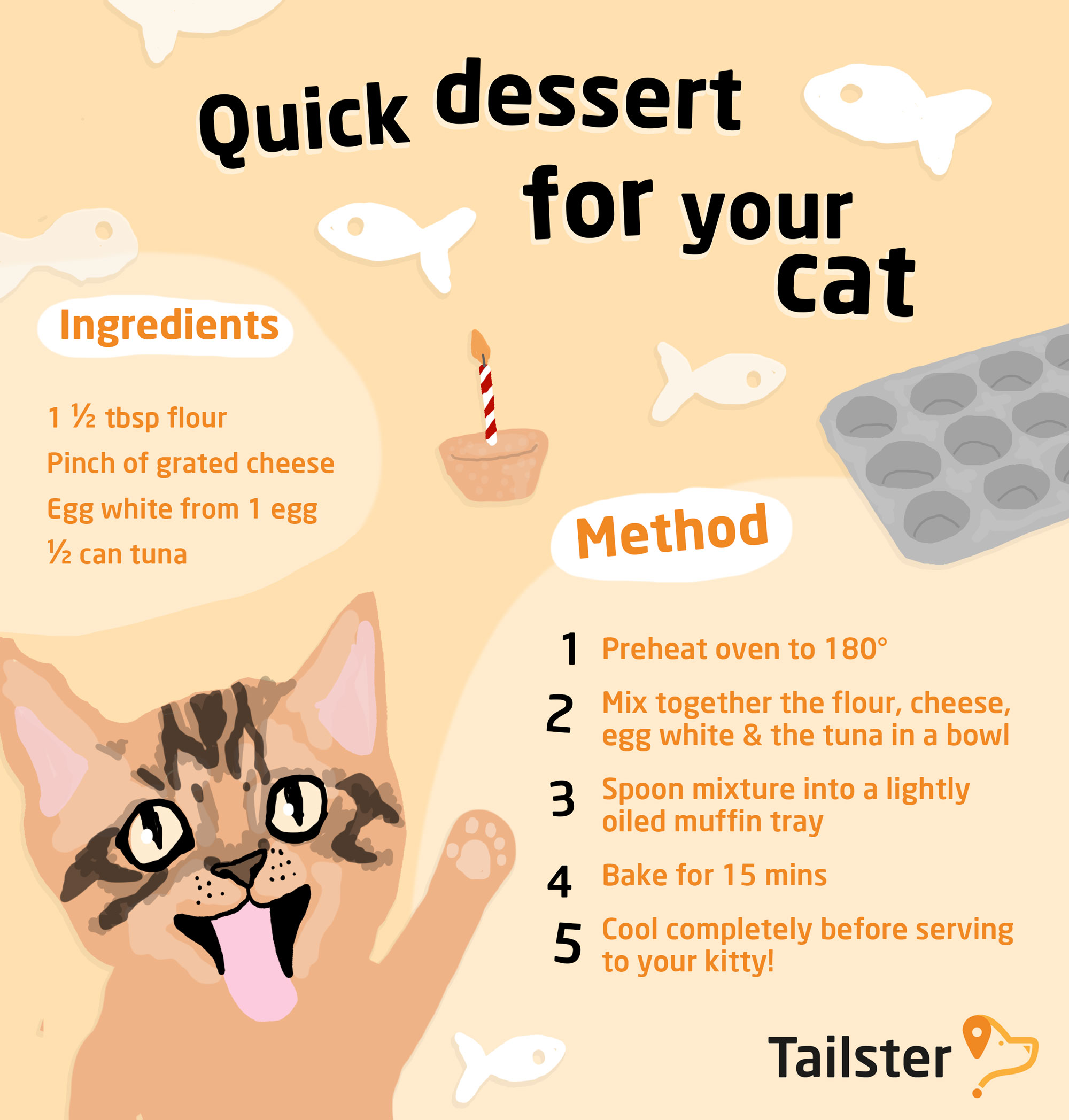 Ingredients:
1 1/2 tbsp flour
Pinch of grated cheese
Egg white from 1 large egg
1/2 can of tuna
Method:
Pre-heat oven to 180c
Place the flour, cheese, egg white and tuna in a bowl and mix thoroughly
Lightly oil a muffin tray
Spoon mixture into the muffin tray and spread evenly
Bake for 15 minutes
Allow to cool for 30 minutes
Serve to your kitty – ENJOY!
As the kids head back to school and the summer comes to an end, Tailster have all of your pet care needs sorted! Whether you're looking for regular, daily walks or someone to pop in occasionally to check on your pets, we've got you covered. Click here for more information on Tailster's pet walking and sitting services.