The U.K is a nation of dog lovers. Big, small, fluffy or not – we own them all. But did you know that one small hybrid breed is at the top of the charts when it comes to popularity? The Cockapoo is so popular in fact that it's more sought after than some purebred pedigree breeds, such as the Staffordshire Bull Terrier, Yorkshire Terrier, German Shepherd and even the English Bulldog too!
The Cockapoo breed is a cross between a Cocker Spaniel and a smaller Poodle, usually a miniature or toy version. Whilst the Cockapoo is not officially recognised as a pedigree dog breed, the growing popularity of this pooch means that now more people than ever recognise the breed.
Did you know around 146,480 internet searches are made each month in the UK for a Cockapoo? We think that says it all.
To help us understand why this figure is so high, we've put together a list of 10 reasons why us Brits love a Cockapoo so much: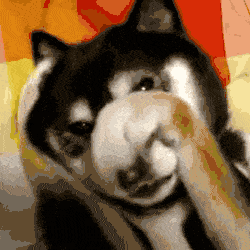 Best of both breeds
A Cockapoo has been bred to combine the amazing traits of both Cocker Spaniel and Poodles, a lively personality, intelligence and an outgoing yet friendly demeanour are just a few reasons these dogs are so popular.
Allergies are gone!
Like that of Poodles, Cockapoos don't shed hair like many other breeds. This makes them particularly attractive for allergy sufferers, who can happily snuggle with their dog whenever they fancy. Their fur is also irresistibly beautiful both wavy and smooth it's certainly stroke-worthy.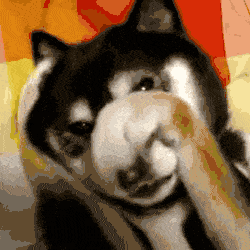 Smaller in size
Generally speaking, most Cockapoos aren't larger than a Cocker Spaniel. Due to its small size, a Cockapoo can live in a city and travel around with its owner quite comfortably, train rides and bus journeys don't phase these little dogs.
Companionship is a cockapoo's middle name
Cockapoos are the very definition of doggy companionship, they'll love you so much that you'll find it hard to move them away from your side. Talk about loyalty!
They're smart and want to learn
Due to their high levels of intelligence, Cockapoos love amazing their owners with their skills, whether this is by solving a puzzle involving tasty treats or by finding your lost keys (no, not really), they're always impressing everyone around them.
That moustache…
Need we say more? Cockapoos are certainly at the top of the ranks when it comes to cuteness!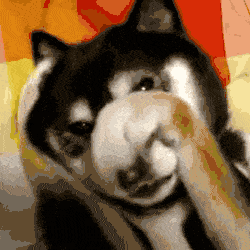 Compatibility with children and other animals
Cockapoos make fantastic family pets, they'll fit right in at home and will be more than happy to be buddies with your other pets too. As peaceful, gentle and sociable breeds they also make an ideal first -time family dog.
Quick to train
Sit, paw and lie down are a few of the commands a Cockapoo will pick up easily. These adorable dogs are easy to train from a very young age.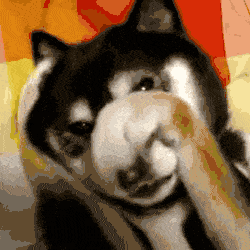 Cockapoos are almost odourless
Unlike other dogs, Cockapoos really don't smell, most of the time they are completely odourless unless of course, they've got dirty out on a walk or up to mischief elsewhere.
Friends, friends everywhere!
Cockapoos rightfully so attract attention when out and about, but did you know this breed is one of the friendliest? These dogs are likely to jump (quite literally) at the opportunity to be friends with anyone and everyone, how sweet!
So, that's why everyone loves Cockapoos. Check out our article 'Is a Cockapoo for You' where we look beyond the 'designer dog' cuteness to explain the pro's and con's of Cockapoo ownership, factors creating the many different varieties and what this means to you and your family.