We have decided not to include the harrowing footage in this article to avoid causing unnecessary distress to our readers. The footage is readily available online, however we again stress that the content is likely to cause upset.
Vendors in Fushun, northern China, have been caught killing dogs for their fur, just days before the annual Yulin Dog Meat Festival is set to begin.
The footage was released by animal rights society Humane Society International, and is thought to prove that illegal dog meat trading in China can be found not just in Yulin, but across the entire country.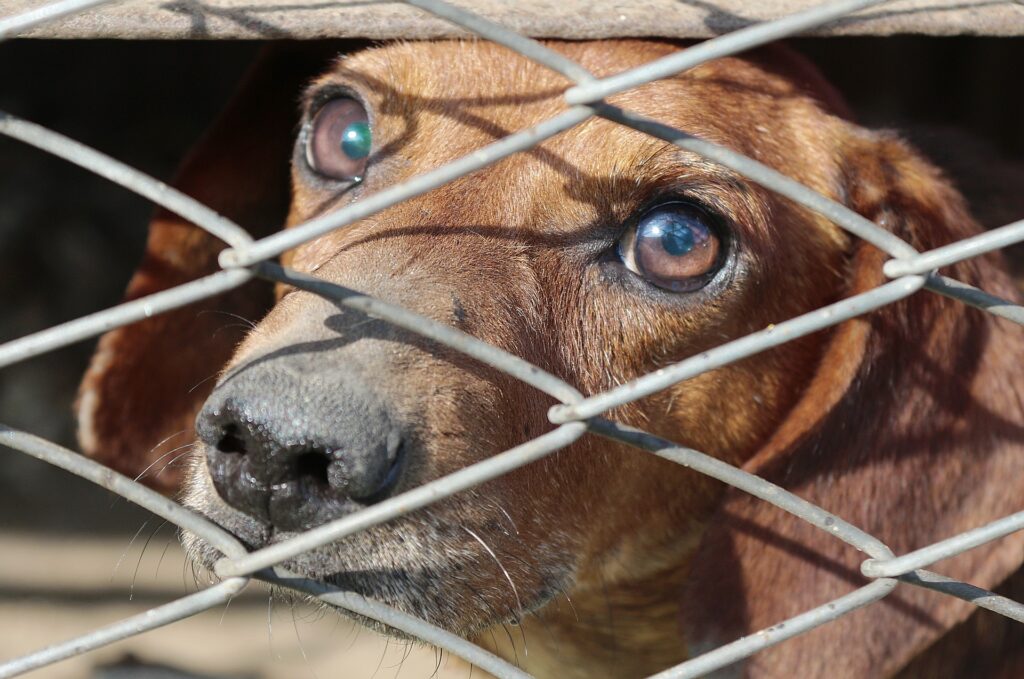 Humane Society International has said that north-east China is one of the largest dog meat regions in China. Aside from meat, dogs are also killed for their fur, which is often used to manufacture gloves, hats, and boots for locals.
It is believed that the dogs in the video are a combination of stolen pets and rural dogs, contributing to the thousands of dogs that are killed each year as a part of the abhorrent dog slaughtering practices commonly found in China.
The footage has been criticised not only for the fact of the dogs being slaughtered, but for the inhumane methods used. Captured on May 30 2018, the video shows the dogs being beaten, then skinned alive, before being taken to the market where they are sold for their meat.
According to volunteers, around 50 dogs are killed every day as part of the slaughter market. On Wednesdays – which is the special market day – as many as 80 dogs can be slaughtered in broad daylight.

As the dogs are killed and sold, more are said to be brought to the market, crammed into rusty cages, set to suffer the same fate. As horrifying as the practice is, it is said that passers by were completely unfazed.
It is estimated that 10 million dogs are slaughtered for their meat in China every year. While the Chinese government has succumbed to pressure and stopped organising the event, local traders still observe the Yulin festival each year.
The Human Society is campaigning for the practice to be shut down.
We at Tailster strongly condemn the practice, and made the choice to publish this article to raise awareness of the horrifying dog slaughter practices that still go on around the world today.