Beaches around the UK have once again become dog free for the summer season. As of May 2018, owners are reminded to pay heed to the controversial restrictions, with the threat of a £75 fine for each time they ignore the guidelines.
The restrictions came into play at the beginning of the month, and will remain in force until September 30th 2018. During this time, dog owners are limited from walking their dogs on certain beaches across the UK. It's therefore essential that you check the rules for your specific beach before walking.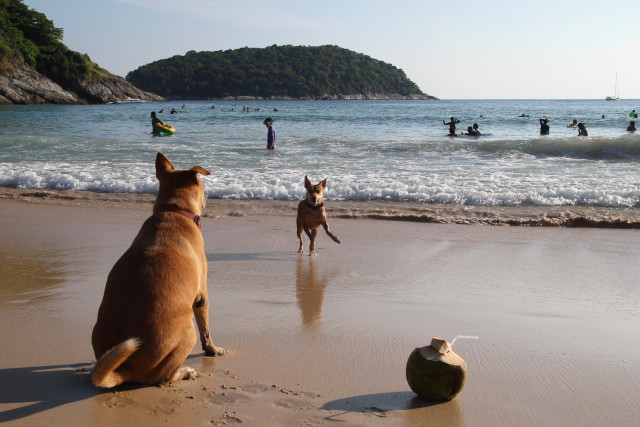 Restrictions come in three bands. Whilst dogs are completely banned on some beaches throughout the summer months, on others there are looser restrictions, meaning that dogs can be walked at certain times of the day. On many beaches, there are no bans in place, so it's likely that there's at least a couple of beaches nearby where you'll be able to walk the dog.
The seasonal ban repeatedly causes frustration in walkers, with the majority questioning the need for such bans, which effectively punish responsible dog owners. Frustrations relate to the timing of the ban, as well as the incentive behind it, which many feel could be policed differently.
Councils have suggested that the ban helps them to best maintain their most prized beaches throughout the summer months, so that the public are free to enjoy the beaches at these times. Whilst a part of the ban is spent tidying the beaches and preparing them for the season, many have questioned the need for the ban to be implemented so early in the year.
Whilst there's nothing that we can do about the ban, we of course encourage all dog walkers to act responsibly and clean up after their dog. We wanted to warn our Tailster walkers about the ban so that no one gets caught out and lumbered with a fine.
Counties affected by the ban are: Cornwall, County Durham, Devon, Dorset, East Sussex, Essex, Hampshire, Isle of Wight, Isles of Scilly, Kent, Lancashire, Lincolnshire, Merseyside, Norfolk, Northumberland, Somerset, Suffolk, Tyne and Wear, West Sussex and Yorkshire.
You can find a more comprehensive list of dog walking restrictions on UK beaches over on The Beach Guide.