As the summer holidays grow ever nearer, so comes the worry of what we'll do with our pets while we jet off for a couple of weeks in the sun. Many pet owners will simply stay in the country and find a pet friendly accommodation, while others will head abroad and seek pet care from a family member, friend, or dedicated carer (for more on Tailster's service, read on…).
However, for a number of us, the thought of leaving our pets behind is too much, so the only option is to pack up their little luggage, update their passport, and take them on holiday with us!
In recent weeks, the news has been rife with stories of pets being neglected by global airlines. Earlier this year, Kokito the French Bulldog was found dead after being forced into the overhead luggage compartment by attendants on a United Airlines flight. More recently was the tragedy of Alejandro, the eight year old Pomeranian, who died while being transferred to a connecting Delta Airlines flight.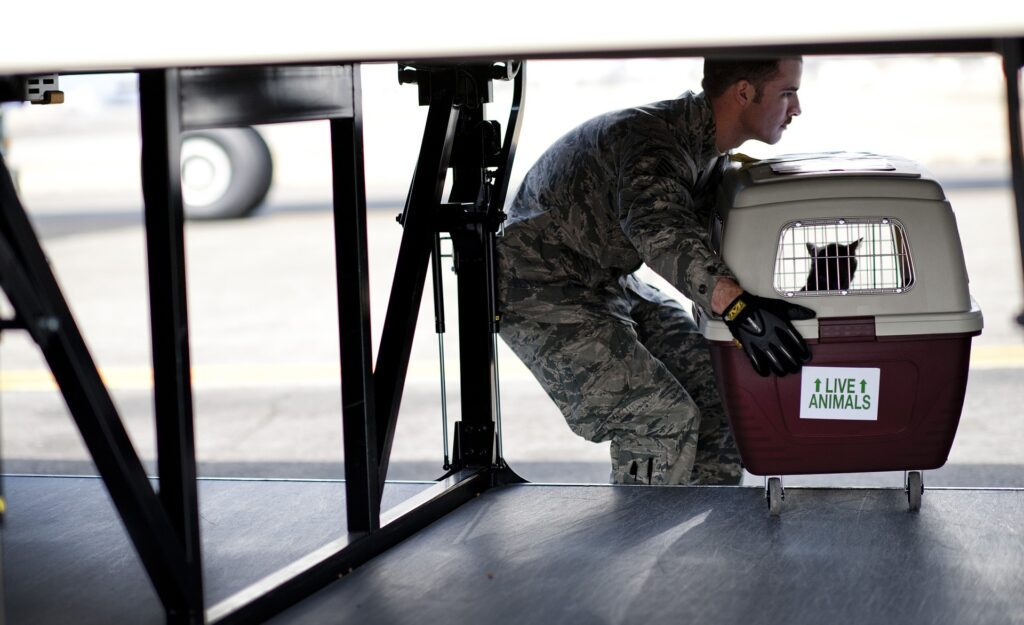 We have to stress that we're in no way suggesting that you shouldn't take your pets away with you, and do not believe that any of these unfortunate incidents were intentional. It is important, however, that if you do take your pets on holiday with you, you know your rights and what you can expect from the airline.
Here's our whistle-stop guide to flying with your pets:
Assistance And Emotional Support Animals
First thing's first, there's a big difference between 'pets' and 'assistance animals'.
The easiest way to think of it is in terms of choice; while you choose to have pets, assistance animals are there to tend to a specific need, and are recognised for this purpose.
Airlines usually allow assistance animals to accompany their human into the cabin. British Airways carry recognised assistance dogs free of charge, so long as they are certified by an organisation that is a member of Assistance Dogs International (ADI) or International Guide Dog Federation (IGDF), for example.
It is important to note that some airlines restrict assistance dogs to flights of 10 hours or less, so we recommend liaising with your specific airline to ensure that all of the appropriate requirements are met.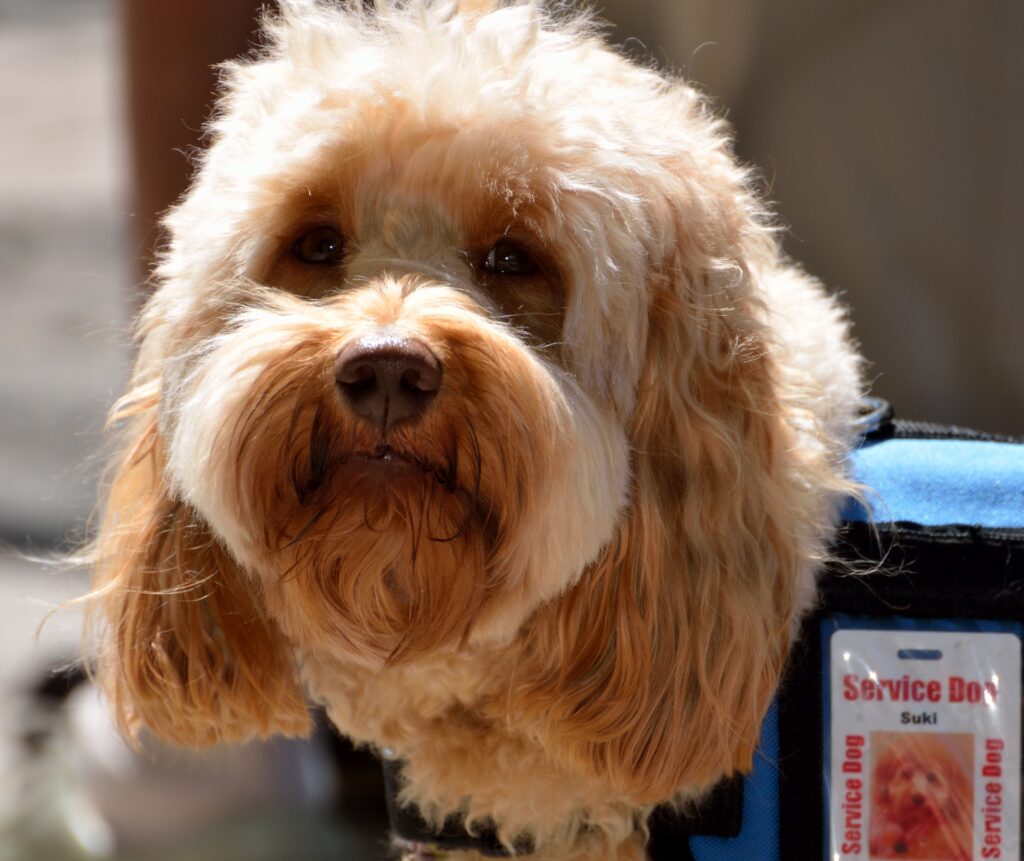 Different rules apply for emotional support animals, and again it's vital that you check up on your specific airline before flying.
Whilst assistance animals are usually dogs, emotional support or therapy animals can come in many varieties, from dogs and cats, to monkeys and even hens – one passenger even tried to travel with a therapy peacock earlier this year!
It is for this reason that the majority of airlines don't have a blanket acceptance of emotional support animals. However, it does not mean that it's a definite "no." As each situation is different, we suggest that the best way to go about it is to obtain a letter from a medical professional stating the extent of the trauma that separation from the animal may cause.
It is likely, in this instance, that the airline will review your situation and make an educated judgement based on the advice of the medical professional. Otherwise, you may be asked to register the animal as a domestic pet and check them into the hold.
Pets
So, what are the rules for domestic pets…
Well, while there is no law preventing pets (under 8kg) to travel in the cabin, there are very few EU airlines that allow them to travel in this way. Furthermore, there are no UK airlines that allow pets to travel in the cabin, other than assistance dogs.
However, some UK airlines carry pets in the hold for a fee, and animals being flown into the UK require a passport and full vaccinations against Rabies.
Again, it's essential to check in with your airline. Neither Ryanair nor easyJet allow pets to travel. British Airways use sister company IAG Cargo, with a 'last on, first off' policy, and an online tracking system for nervous owners.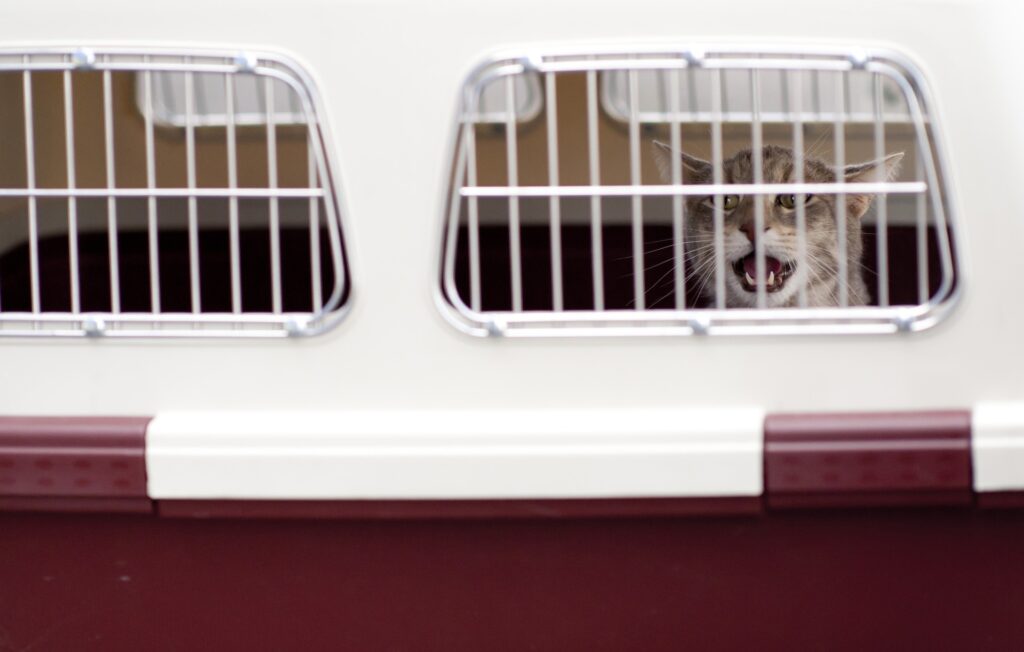 It's also important that you kit your pet out adequately for travel. Make sure they are in a crate large enough for them to settle comfortably. Remember, even if it's a relatively short flight, they're likely to be anxious, so it's vital that you make them as comfortable as possible.
Ensure that the crate is sealed properly (metal locks are better than plastic), and use cable ties to be extra certain. Also, make sure there's a large bowl of water – it'll have to last them the entire flight!
So, Is It Safe…
Well, yes, travelling with your pets is generally safe, so long as you prepare them adequately.
According to figures from the Department of Transport, 26 animals died while being transported on planes in 2016, the equivalent of 1 in every 20,000 animals transported. Remember, incidents are incredibly low and, for every horror story we hear in the news, there are thousands of pets travelling safely every week.
However, if you are concerned, or have a particularly anxious pet, it may be best to find alternative care whilst you go on holiday.
If you're concerned about flying your pet abroad, and want to find a trusted carer in your area, perhaps Tailster can help. By signing up to our site, you'll be able to browse thousands of carer profiles to find the right fit for you and your pet, and will receive constant updates on your pet's welfare while you're away through our app. For more information on our service, click here.