MPs are being urged to reconsider a controversial law which results in the death of many innocent dogs every year.
Dubbed as the "killer law", the Dangerous Dogs Act 1991 stipulates that dogs can be classed as 'section one' if they "have the characteristics of a type bred for fighting". Consequently, strays and lost dogs that come under this category are automatically euthanised, unless the courts declare that they pose no danger to public safety.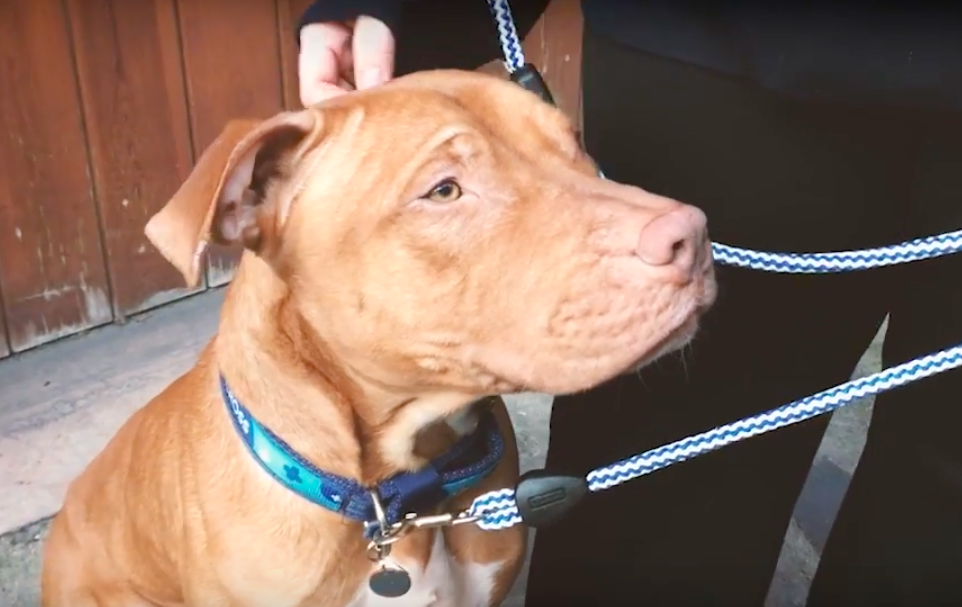 The law has once again been brought to the public's attention with the case of Duncan, a two year old crossbreed, who was found emaciated on the streets of London last year.
He was rushed to the animal charity Blue Cross, where he was subsequently nursed back to health. Following this, however, he was put down as a result of his appearance. Duncan is believed to have been a Mastiff and Dogue de Bordeaux mix, and was legally classified as dangerous, despite being described as "loving and well-behaved" by those who nurtured him back to health.
Due to this classification, the charity was unable to re-home him.
Speaking of Duncan, an animal welfare officer from the Blue Cross
"Duncan was in such a sorry state when he came into us. He was skin and bone – you could see his ribs. He also had a really bad infection and sores on his legs. He'd clearly never known a loving home and sadly we were unable to go on to help him have a happy ever after…"
The charity is now petitioning the government to repeal section one of the Dangerous Dogs Act, suggesting that it has led to the vilification of several breeds as a whole. Instead, they suggest that each dog should be judged based upon their individual temperament, and not be condemned solely based on the stereotypical perception of the breed.
We at Tailster fully support the Blue Cross' campaign, and believe that every dog can be trained and nurtured. In the words of the late, great Barbara Woodhouse, "There is no such thing as a difficult dog."
Calling all dog lovers! If you'd like a dog but aren't in the position right now, why not join Tailster as a carer? Once approved, we've pet owners across the UK looking for trusted carers for while they're away. Like the idea? Click here for more information.