Many people still believe it's safe to leave their dog in a hot car during the summer if the windows are open or in the shade, but in reality, it's a potentially deadly place to leave your dog.
In 2018, the RSPCA reported 8,290 calls being made in relation to an animal suffering in the heat, with 90% reporting an animal in a hot car. Leaving your dog in the car can cause heat exhaustion since dogs cannot sweat, panting is simply not enough to cool them down and stop them from overheating.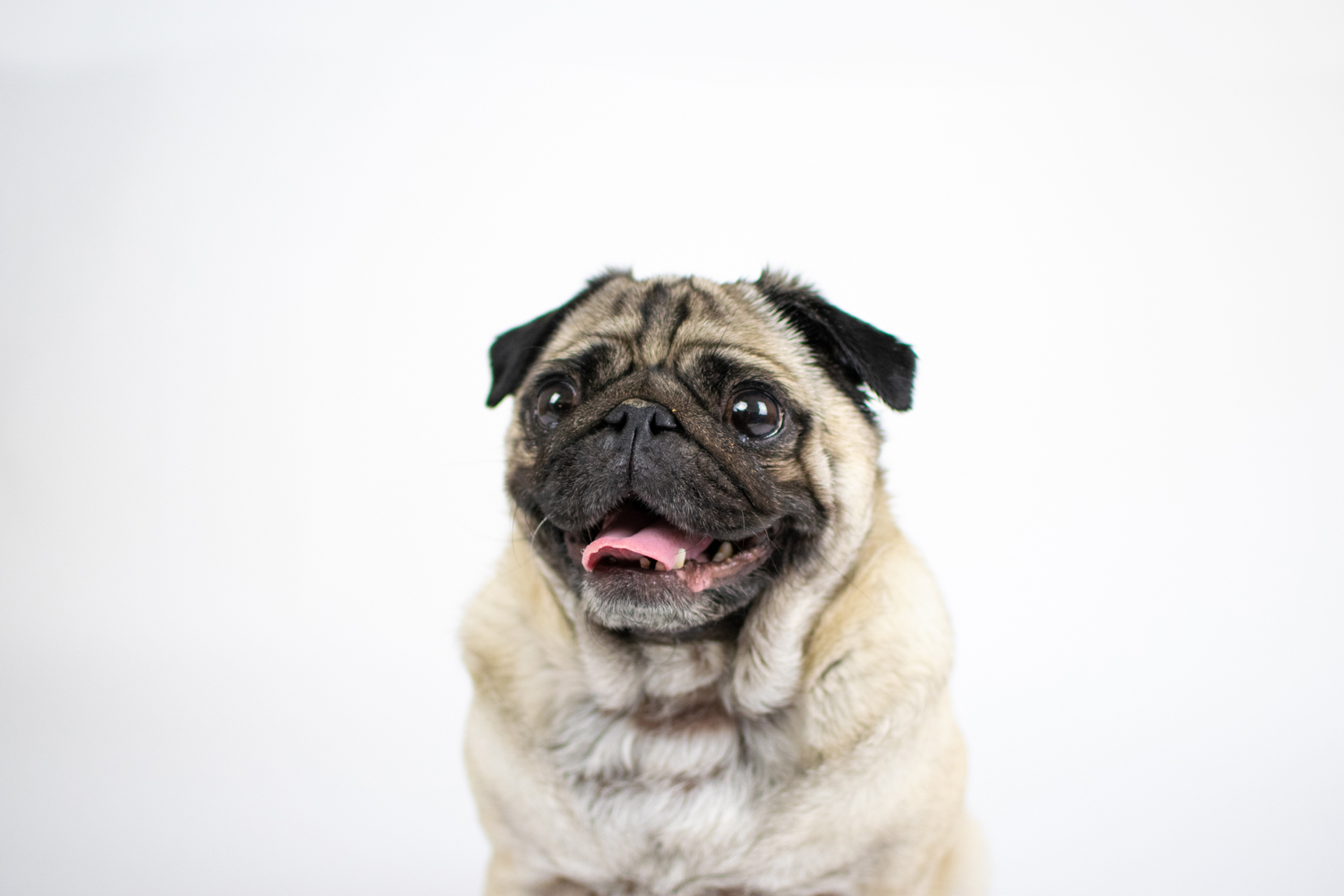 Can I leave my dog if I park in the shade?
Well, the short answer to this is no. Even if it feels cool to you, cars can quickly double in temperature and become an oven for your pup. Given that heatstroke can prove fatal in around 50% of diagnosed cases, it's not worth the risk even for a couple of minutes. With this in mind, Tailster's stance on this is that even the shade is too dangerous.
Can I still travel in the car with my dog on a hot day?
If your journey is absolutely necessary and you are prepared for all potential scenarios (traffic, breakdown etc) then yes but with care. Provided that you have air conditioning in your car, you'll find it a lot easier to keep your dog cool in a hot car. However, if you don't have air conditioning in your vehicle, you might want to consider travelling on a cooler day.
Tailster Tips on travelling in the car on a hot day
Keep the air conditioning on or drive with the windows open.
Make sure your dog isn't sitting in direct sunlight. You can buy sun shades for your passenger windows which will help your dog from cooking in the back!.
Take plenty of toilet breaks and make sure there is lots of fresh, cool water available.
Finally, be aware of the signs of overheating in dogs (see below) and be prepared to act quickly if you notice a decline in your pup.
Symptoms for heatstroke include: 
Above all else, you need to be aware of the symptoms to look out for.
Heavy panting
Excessive drooling
Vomiting
Diarrhoea
Weakness or collapsing
Drowsiness
So what should you do if you see a dog in a hot car?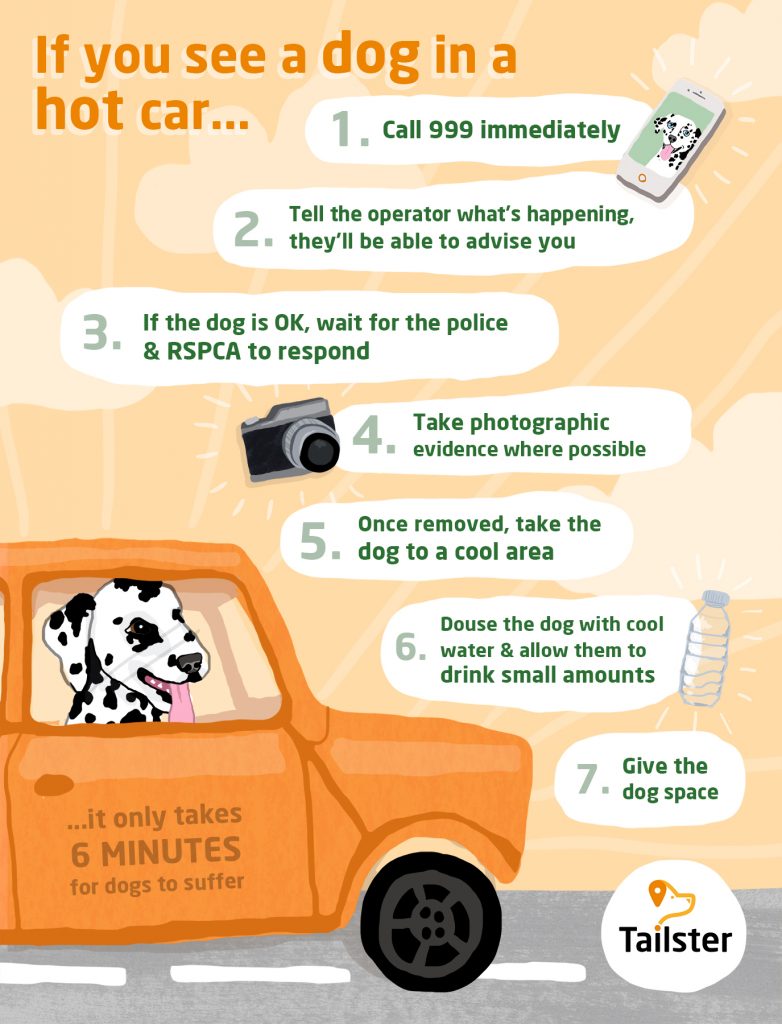 If you see a dog in a hot car…
1. Call 999 immediately 
2. Tell the operator what's happening, they'll be able to advise you
3. If the dog is OK, wait for the police and RSPCA to respond
4. Take photographic evidence where possible
5. Once removed, take the dog to a cool area
6. Next, douse the dog with cool (not cold) water & allow them to drink small amounts
7. Finally, give the dog space