A four year old dog was left outside the RSPCA's shelter in Sydney after their family struggled to carry on with their skin condition's expensive treatment.
Boockaboo (or Booka), the four year old Shar-Pei, was found in the overnight cage of the shelter in Yagoona, Australia, on Wednesday Morning (June 13th). He was accompanied by a heartbreaking handwritten note from the family, explaining their reason for giving the dog up.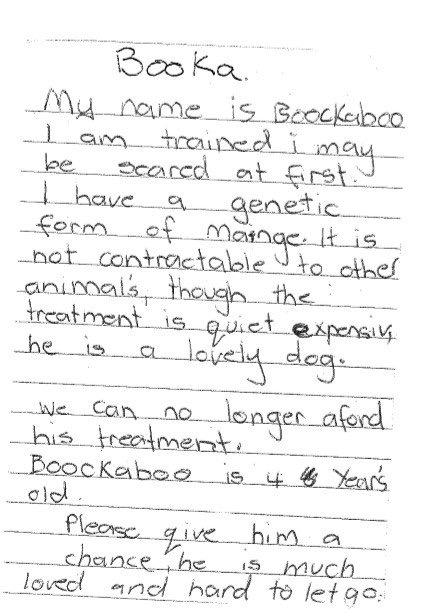 The note explains that Booka suffers from a genetic form of Mange, a skin disease caused by parasitic mites, which affects both the skin and coat. He was left with no ID tag or microchip, meaning that it was even more difficult for the charity to locate his owners.
The RSPCA has since put out a call to the owners, offering to pay the full amount for Booka's treatment. They hope to raise awareness of the work that the charity does, and encourage pet owners to reach out for help before taking their pets to shelters.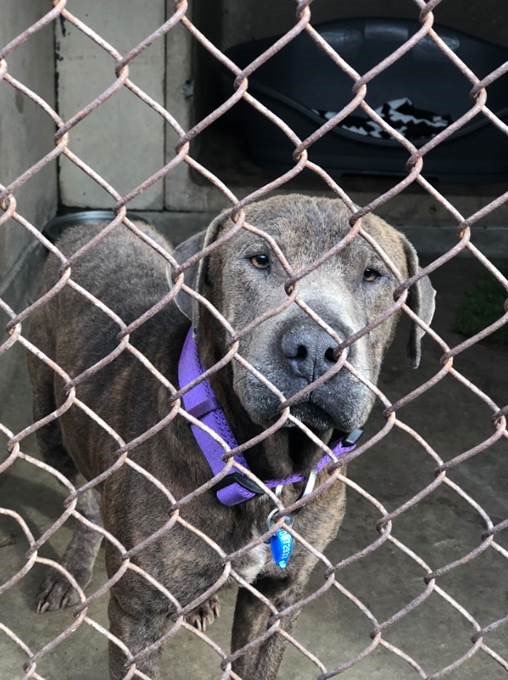 The full letter reads:
'Booka
My name is Boockaboo I am trained I may be scared at first. I have a genetic form of mange. It is not contractable to other animals though the treatment is quite expensive he is a lovely dog.
We can no longer afford his treatment.
Boockaboo is 4 year's old.
Please give him a chance, he is much loved and hard to let go.' (sic)
We can only imagine how difficult the decision to give up Boockaboo must have been for his owners, and hope that the RSPCA's offer of help reaches them soon.
If you come across a lost dog, here's our guide to what you should do.
If you're looking to get a pet but aren't in the right financial situation, perhaps Tailster can help? Once approved as a Tailster carer, you'll be able to care for a variety of pets in your local area while their human parents are away – and you'll get paid for it! For more information on our full service, click here.